Weird Chinese foods, dare to try?
Author:China daily
Source:China daily
Release on :2015-01-10
China is a paradise for food lovers, but there are some common Chinese dishes that really make some foreigners feelweird. Our forum readers share their experiences on unusual foods they find in China. If you have anything new to add, feel free to leaveyour comments below.
1. Duck feet
crazyazn (US)
There are too many good cuisines of Chinese origin that I like but I really did not like the duck feet dish!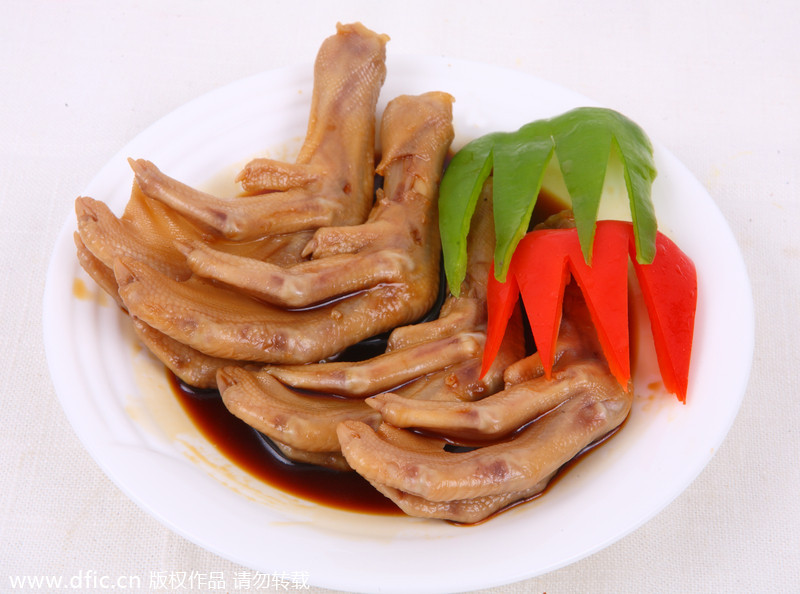 2. Century egg or pidan
eluosinajia (Russia)
Once I visited my Chinese friend and saw some eggs that were almost black, looking like rotten ones. First I was afraid of eating them, butthen I find them quite eatable, even tasty! As I've gotten to know they're called Songhuadan, they are uncooked, just covered with a specialmixture and placed under the ground for 20 to 100 days. Taste it!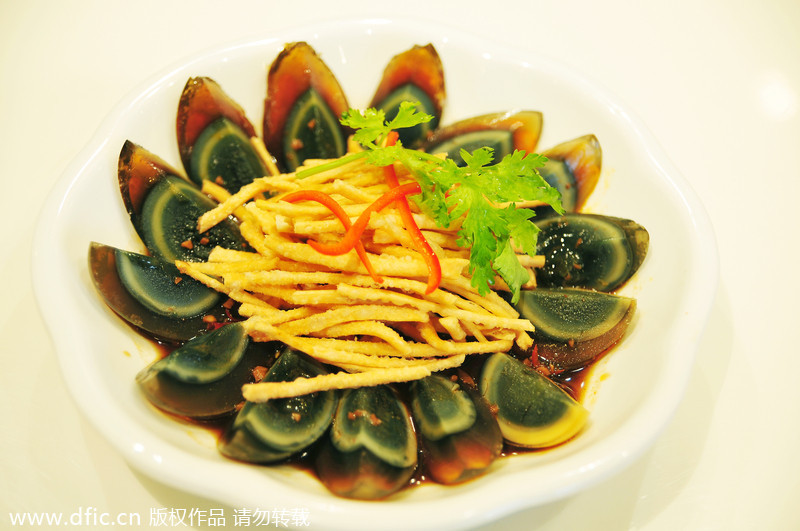 3. Fried grub
gtnbia (Germany)
In Lianyungang, a local delicacy is fried grubs. They take these grubs, which are these big, fat green things, cut the heads off, and thensqueeze out the insides, which are fried with spices and eaten. They don't taste bad, but they have this squishy texture like vomit that'sdisgusting.